SKI GUIDES Courmayeur 
Book a Ski Guiding in Courmayeur surrounded by the spectacular views of Mont Blanc!
The Ski Guides in Courmayeur allow you to explore the ski resort to discover the best gourmet restaurants on the slopes and après-ski locations, improving your skiing performance at the same time. It is an ideal option for intermediate and advanced skiers who want to experience the best kind of service.
SKI-UNLIMITED Ski Guiding ensure the following benefits:
VIP full-day ski guidance for you or your individual group
Flexible time schedule between 09.00 – 16.30
Flexible meeting points in your hotel, chalet, or on the slopes
Available in English, French and Italian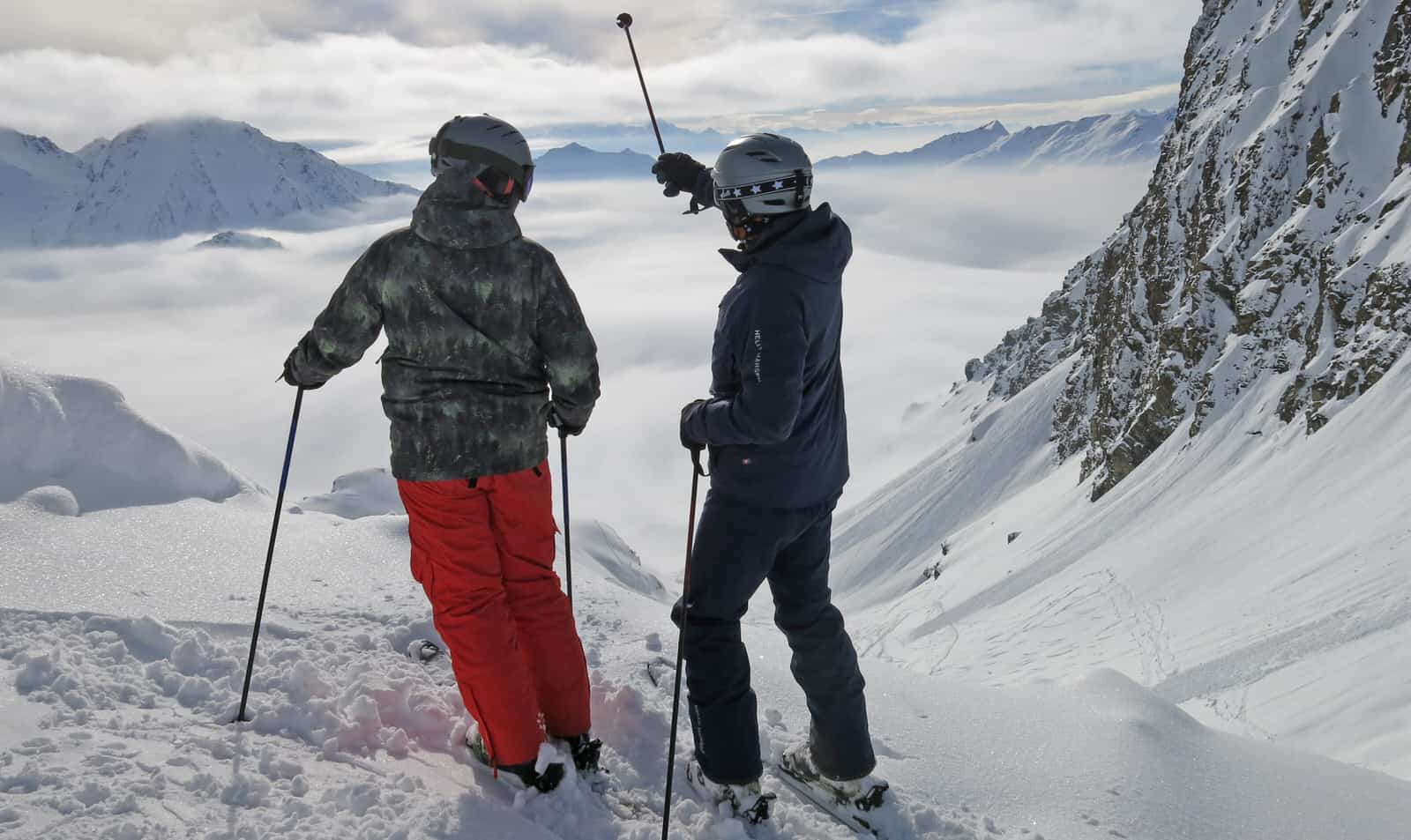 The advantages of having a ski guide do not end when you leave the slopes. Thanks to my diploma in food & beverage, I can advise you on excellence of Italian food & wine, on the different activities, on the choices of accommodation, on experiencing the most authentic traditions of our unique mountains.
My experience and local knowledge will help you make the most of your time in Courmayeur, to be sure your skiing time is spent on the best snow conditions in resort.

✓ Check Your Ski Level
❅ Intermediate / Red Runs: Able to ski parallel turns to control speed on most blue and red slopes. Working on technique in a variety of snow conditions, varying turn size and shape. Learning to carve on blue/red terrain.
❅ Advanced / Black Runs: Able to ski strong parallel turns with a pole plant on all red runs and easy black runs. Learning, short turns, off piste, moguls, powder and more difficult terrain. Can carve parallel skis more than skidding. Can vary turn size and shape as desired to control speed.
✓ Full Day from 9:00am-4:30pm.
✓ Half Day from 9:00am-1:00pm and 1:30pm-5:00pm
Half Day
€260
9:00 - 13:00 / 13:30 - 17:00
+50€ EXTRA PERSON
PEAK SEASON (08/12 - 25/12) – (03/02 - 09/02) – (19/02 - 14/04) (every weekend): 320€
TOP SEASON (26/12 - 06/01) – (10/02 - 18/02): 420€
Full Day
UP TO 2 SKIERS +60€ EXTRA PERSON
PEAK SEASON (08/12 - 25/12) – (03/02 - 09/02) – (19/02 - 14/04) (every weekend): 500€
TOP SEASON (26/12 - 06/01) – (10/02 - 18/02): 680€ up to 3 Skiers
HELI-SKI SAFARI Courmayeur ⇢ La Thuile / La Rosière
€295
9:00 - 16:30
Price per skier
MINIMUM 4 SKIERS prices include round trip helicopter
PEAK SEASON (08/12 - 25/12) – (03/02 - 09/02) – (19/02 - 14/04) (every weekend): 300€ price per skier
TOP SEASON (26/12 - 06/01) – (10/02 - 18/02): 360€ price per skier