FAMILY & FRIENDS SKI LESSONS Courmayeur
Book your Family & Friends Ski Lesson in Courmayeur for the Best Experience ever!
Family and Friends Ski Lessons in Courmayeur is the best possible adventure for your children and your friends.
Designed for youth and adults, from beginners to experts, you will enjoy skiing together as a family and accompany your children on the slopes, watching their progress having fun and exploring the charming side of Courmayeur Ski area.
The Family & Friends Ski Lessons is something to be treasured: it offer precious time for children and parents to bond while learning skiing together and share the same passion.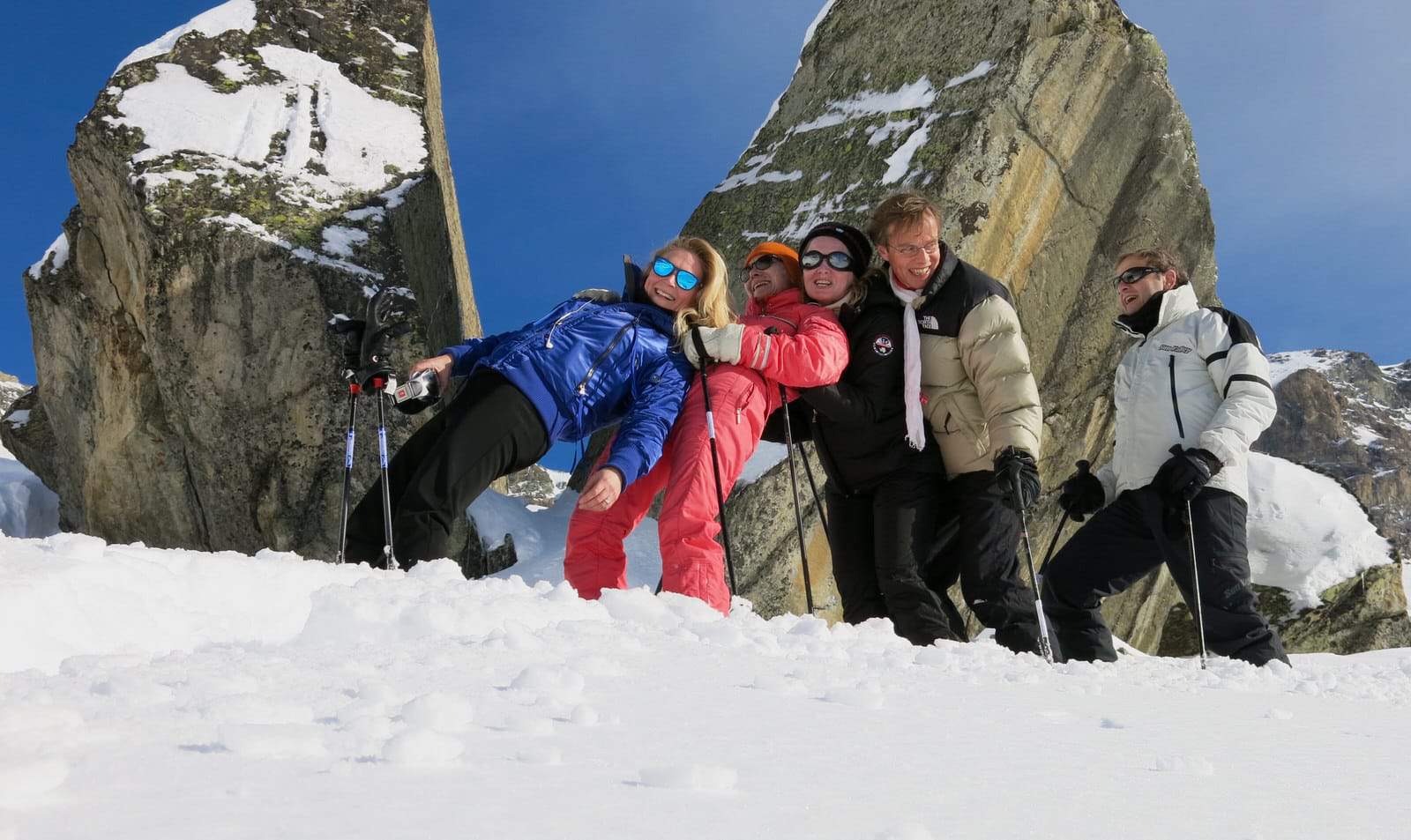 The private ski instructor provides the whole family with a personalized experience, regardless of each individual's age and skiing level to meet all expectations.
SKi-Unlimited Ski Lesson ensures the highest level of service to make you enjoy skiing and riding more with personalized coaching, teaching and guidance.
Ski beyond your greatest expectations and make your ski holiday truly memorable with SKI-UNLIMITED!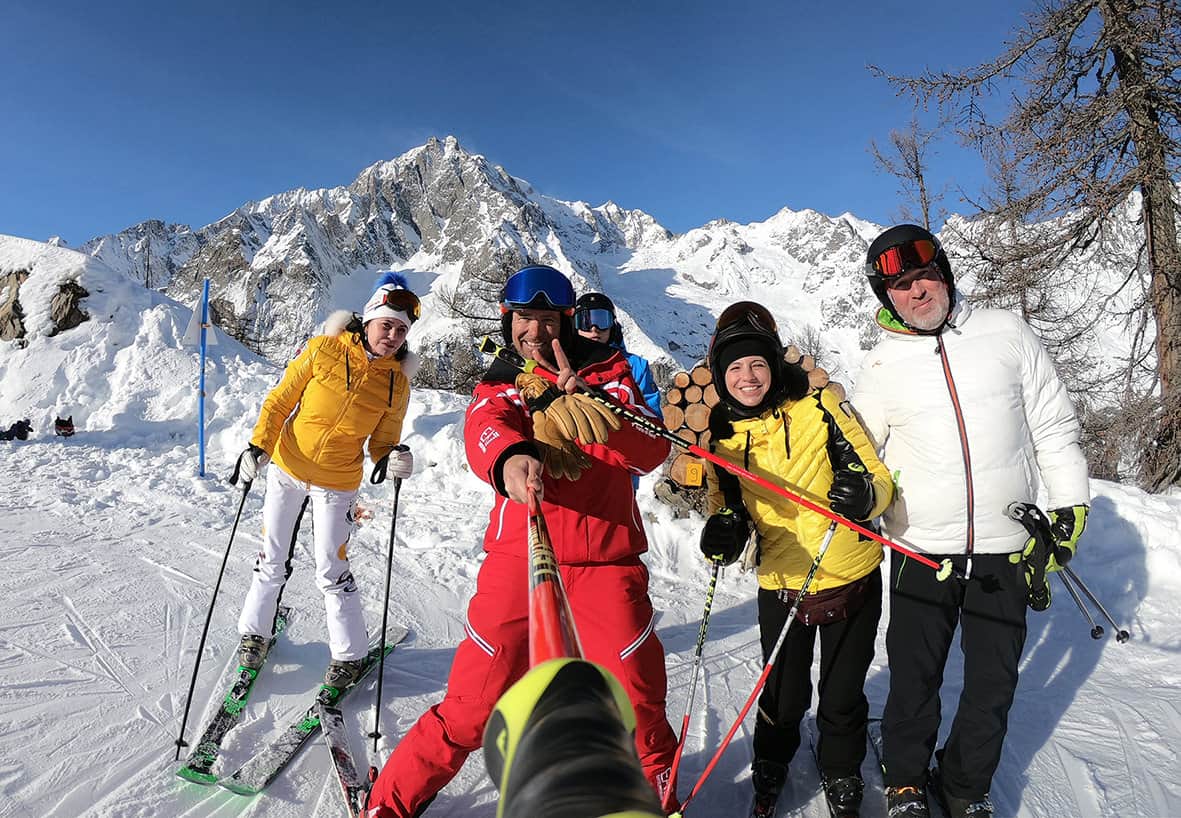 ✓ Check Your Ski Ability
❅ Never skied before
❅ Beginner / Blue Runs:
Can control speed by linking turns and stopping on blue runs. Usually rides magic carpet lifts. May progress to chairlifts and other easy blue runs. Learning to match skis and skid turns.
❅ Intermediate / Red Runs:
Able to ski parallel turns to control speed on most blue and red slopes. Working on technique in a variety of snow conditions, varying turn size and shape. Learning to carve on blue/red terrain.
❅ Advanced / Black Runs:
Able to ski strong parallel turns with a pole plant on all red runs and easy black runs. Learning, short turns, off piste, moguls, powder and more difficult terrain. Can carve parallel skis more than skidding. Can vary turn size and shape as desired to control speed.
✓ FAMILY & FRIENDS SKI LESSONS
✓ Full Day from 9:00am-4:30pm.
✓ Half Day from 9:00am-1:00pm and 1:30pm-5:00pm
Half Day
€260
9:00 - 13:00 / 13:30 - 17:00
+50€ EXTRA PERSON
PEAK SEASON (08/12 - 25/12) – (03/02 - 09/02) – (19/02 - 14/04) (every weekend): 320€
TOP SEASON (26/12 - 06/01) – (10/02 - 18/02): 420€
Full Day
UP TO 2 SKIERS +60€ EXTRA PERSON
PEAK SEASON (08/12 - 25/12) – (03/02 - 09/02) – (19/02 - 14/04) (every weekend): 500€
TOP SEASON (26/12 - 06/01) – (10/02 - 18/02): 680€ up to 3 Skiers
HELI-SKI SAFARI Courmayeur ⇢ La Thuile / La Rosière
€295
9:00 - 16:30
Price per skier
MINIMUM 4 SKIERS prices include round trip helicopter
PEAK SEASON (08/12 - 25/12) – (03/02 - 09/02) – (19/02 - 14/04) (every weekend): 300€ price per skier
TOP SEASON (26/12 - 06/01) – (10/02 - 18/02): 360€ price per skier